Question
How do I input my Partner Portal verification code?
Where do add my verification code?
Solution
Upon creation of your Thinkific Partner Portal account, you will be prompted to verify your email address for security reasons. You will see this banner once you have completed the sign-up process: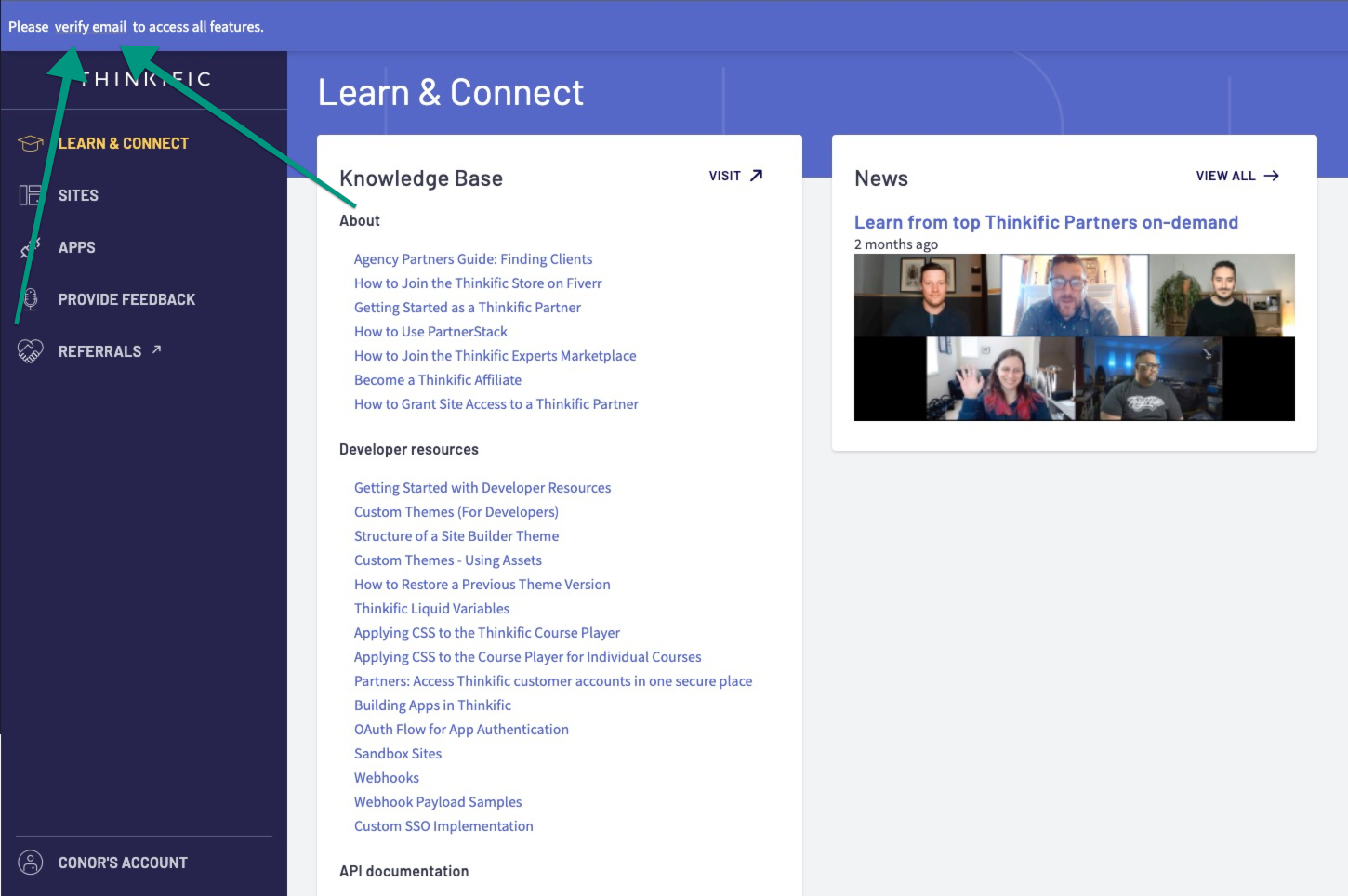 The verification code will automatically be sent to the email you used to register at the time of account creation. If you do not see it in your inbox, please be sure to check your spam folder for an email from notifications@notify.thinkific.com.
You can then click the prompt in the banner and enter the code as shown below: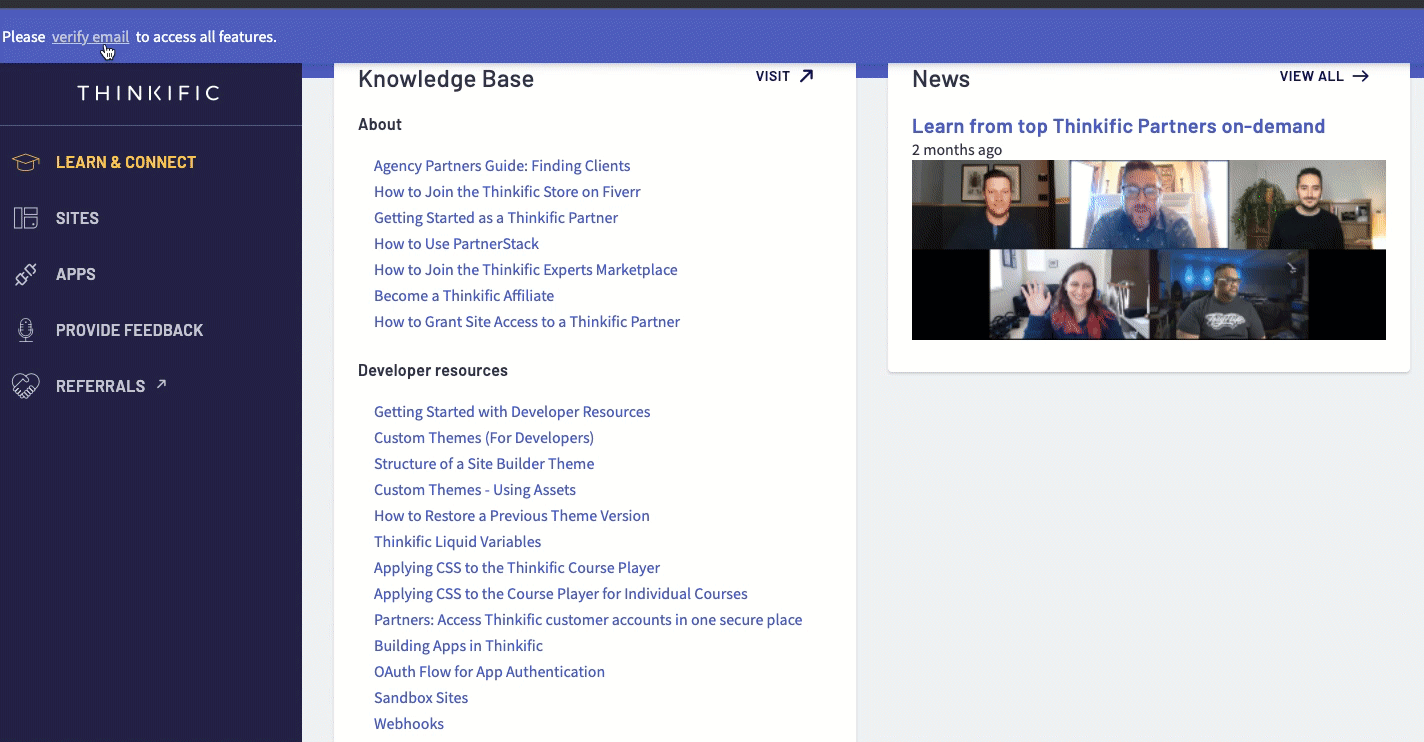 What happens when I don't verify my account?
If you do not verify your Partner Portal account, the actions you can perform will be restricted. The following plus more will be prevented until you verify:
Learn More About